Welcome to Our Parts Department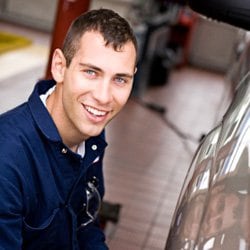 Plenty of Ford drivers enjoy purchasing and replacing parts in their vehicles themselves. At our Ford dealership near Napoleon, OH, you'll find our Ford parts department, which has everything you could possibly need. We have various OEM Ford parts in stock for you to purchase, and we also have a smart and capable team to help you. 
If you aren't completely sure what part your vehicle needs, feel free to bring in the part you need to buy or order and our parts staff can help you figure out exactly what it is that you need. If we don't have the Ford part or accessory you're looking for in stock, we can easily order it for you and have it shipped to our dealership. Be sure to visit our parts department anytime you need parts help, or feel free to call them as well. Our Ford parts department will be there with you every step of the way!