A Look Back at 100 Years
Anniversary Celebration Time at Mark Moats Ford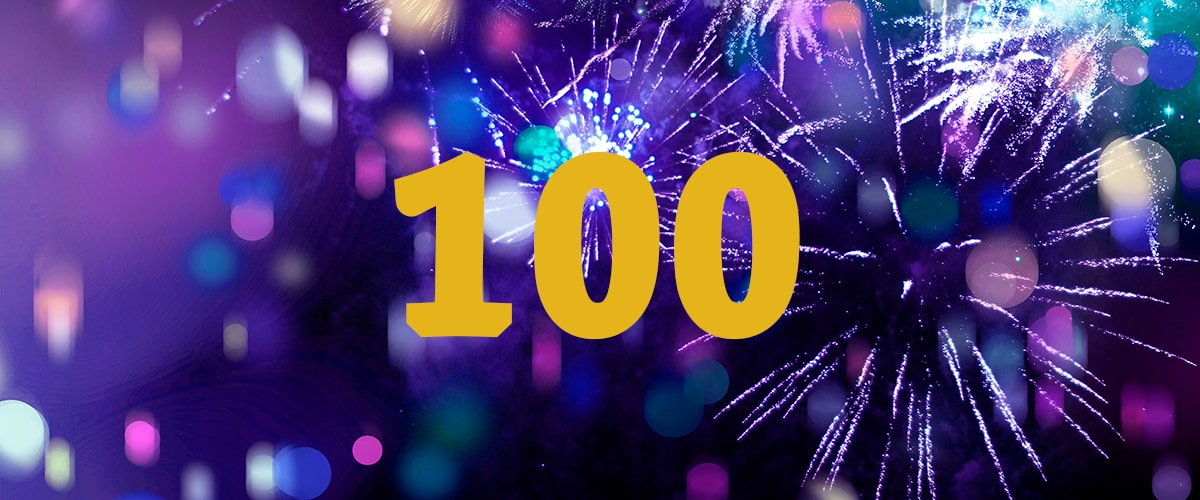 To look back at how far we've come over many decades in business is simply a remarkable exercise. Established in Sherwood, OH in 1916, Mark Moats Ford was present for historic moments in our country, from The Great Depression to World War II and beyond. Through it all, generations of ownership and team members have remained committed to a rigid set of ideals - be honest, deliver what you promise, always quote the best price the first time, learn to accept no, and always own up to your mistakes.
It is this transparency that has helped to form an unwavering bond with the customers that have passed through our showroom doors over the past century. Through three generations of family ownership, these connections established our Ford dealership as a staple of the Ohio automotive marketplace. We look back at some of the highlights by the decade to illuminate just how we reached this transformative point.
By the Decade History Snapshot - Celebrating 100 Years of Mark Moats Ford
1916 -1926: Present day owner Mark's grandfather Edwin Bruce Moats partners with Andrew Weippert to form WEIPPERT & MOATS in Sherwood, selling 100 Model T's and 19 Fordson Tractors in 1922. Edwin takes over the business in 1921, expanding dealer business to Delaware Township
1926 -1936: Edwin's untimely death in 1926 leads to a flux in ownership, with Mark's father Paul taking over lead responsibility. The Great Depression makes this period difficult for dealership sales, with Model T production halting. The introduction of the V8 engine and new cars at The Detroit Fairgrounds in 1932 kickstarts business again
1936 -1946: The stylish new '40 Ford captivates customers, while competition among dealerships in the Village of Sherwood grows stiff. Current owner Mark is born in 1941. With the United States declaring war on Japan, the automotive industry shuts down as attention turns to war supply production. Paul establishes a bank in Sherwood during 1945, with tractor sales increasing
1946 -1956: The war is over, and a shortage of vehicles due to halted production leads to massive demand at the dealership. Renovations are under way, with a huge innovation in the Ford O-MATIC eliminating issues with sticky clutch pedals and crunching gears
1956 -1966: Ford Motor Company honors Paul for 50 years as a Ford dealership owner, presenting him with a 50-year plaque and a pin adorned with five diamonds. This serves as one of the most prideful moments in the tenured career of Mark's father
1966 -1976: The F-Series is a massive sales success between 1967 and 1969, with the Maverick and Pinto picking up steam through the 1970s. Ownership purchases the Defiance store for expansion to two locations in 1971, also building a new store on the west side of Defiance in 1973
1976 -1986: Floor plan interest rates rise rapidly due to the recession, making business stagnant with dealerships closing across the country. A "garage sale" attempt by our team in 1980 sold many of the '79 Thunderbirds in stock, helping to bring our massive inventory down. With interest rates falling towards the end of this period and the recession waning, sales would climb again
1986 - 1996: Ford Explorer and Taurus models flourished as popular options at the beginning of this period, with innovative dealer advertising efforts like our "It's a BERRY Good Time to Buy a New Car at Mark Moats Ford" - featuring actual berry desserts for test drives - helping attract new business and spurring conversation. Additional events included a cougar and bobcat animal trainer presentation, multiple cars and trucks shows and much more
1996 - 2006: Business remains strong through this period, averaging 11 million in sales for the ten year span. The Ford F-Series lineup becomes the best-selling truck in 1997, holding that prestigious distinction to this day
2006 - 2016: Dealership innovations in this period help us continue to evolve with the times, as advancements in technology make your experience shopping for a new car both out on our showroom floor or online modern and memorable
Celebrate 100 Years by Connecting with our Team Today
We would love to hear about some of your favorite personal memories and experiences here at Mark Moats Ford as we look back fondly on 100 wonderful years as your local Ford dealer. Contact our team either over the phone or in person to recall these times and reflect on these special moments.